IOW® was invited to attend the 15th Water Korea Sharing LeakView® achievement
AnHeng Group, the supplier of leading Smart Water Management solutions, released news on Feb 4, 2016: As the leading expert of Water supply pipe leakage control management and provider of intelligent refined water management solution, IOW® was invited to attend 2016 15th Water Korea and the 6th Korea·China Water Forum Meeting. VP of IOW® Zhijun Wang represented China sharing "LeakView®-the achievement of leakage management system " has caught many participants attention.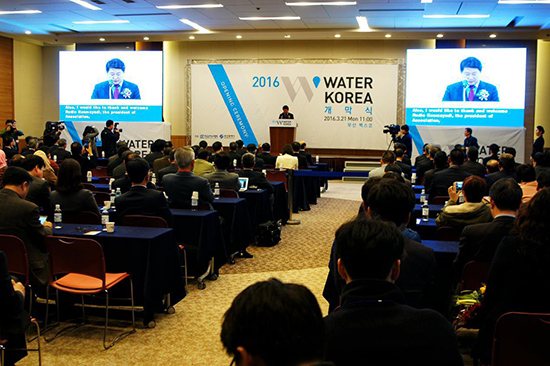 Opening speech on 2016 Water Korea by chairman of Water Korea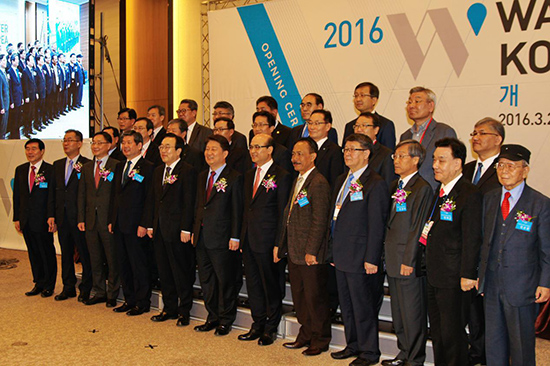 Photo of Secretary of China Water Association Kui Huo and Organizer
March 21-23, the 15th Water Korea was hold in international convention center in Pusan, Korea. The Water Korea is hosted by Korea Water Industry Association, and supported by the environmental agency and utility management. This year, there are about 600 of water industry supplier from 30 different countries attend the exhibition, and it has attracted more than 30,000 processional visitors, includes specialists, government employees and researchers of water related field.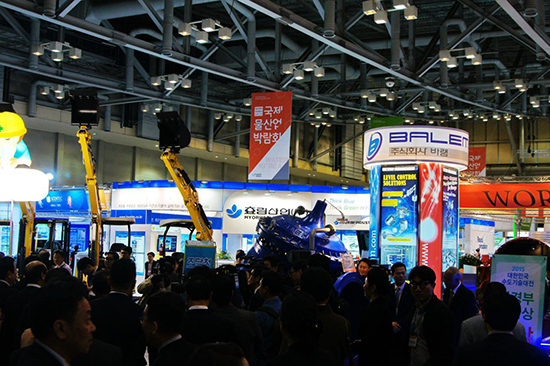 The exhibition scene of 15th Water Korea
At the same time, IOW® also invited to attend the 6th Korea-China Water Forum Meeting, which is an industry communication event organized by China and Korea Water supply and drainage association. As the representative of China water information technology expert, the VP of IOW® Zhijun Wang made a speech on "LeakView®-the achievement of leakage management system " to share the LeakView® system and IOW® theory with other water industry experts.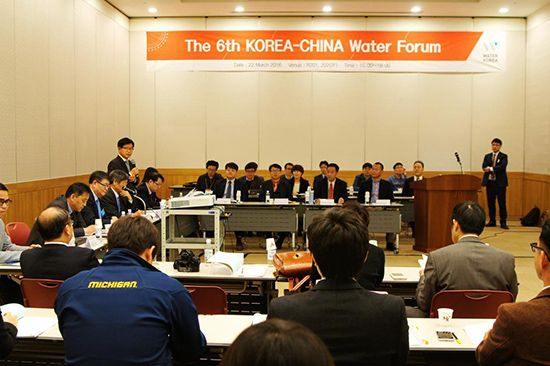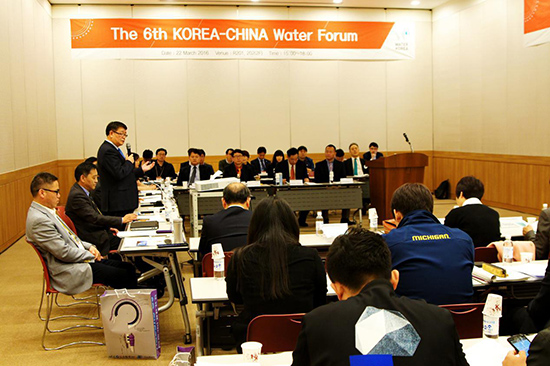 Opening scene of Water Korea
Mr Wang Zhijun has explained the detail of DMA and leakage control theory connect with IOW® project, and DMA pressure control and LeakView®--leakage management application to the attendees, especially the network asset maintenance, simple management, saving water resource has caused great attention. After the speech, professionals talk with Mr Wang Zhijun about cooperation opportunities in the future.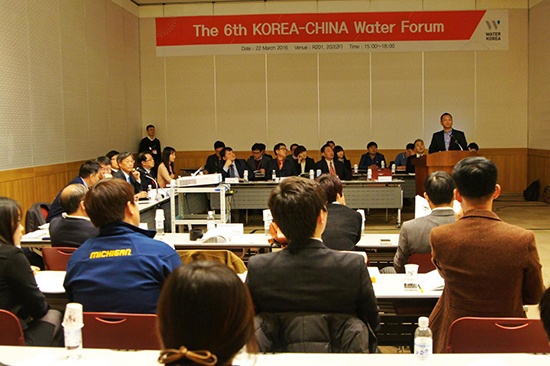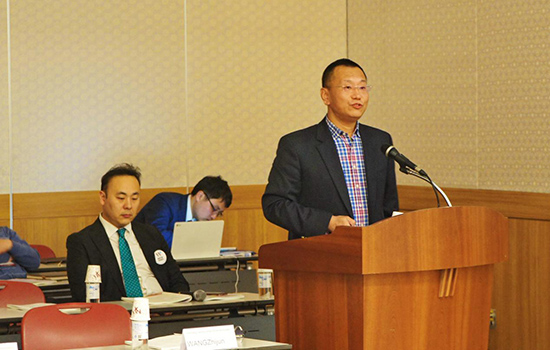 IOW® VP Zhijun Wang's speech on LeakView®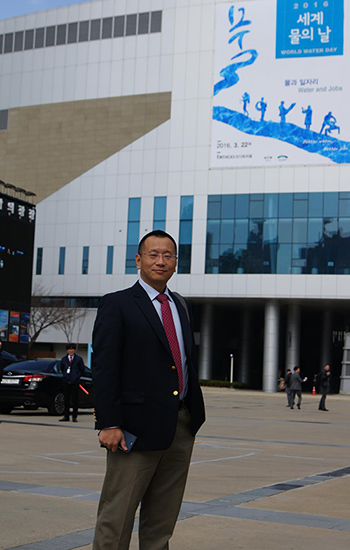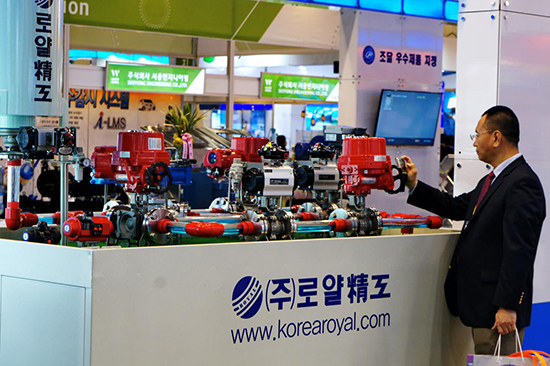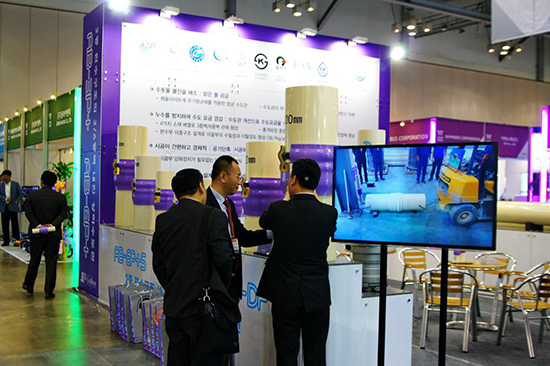 Mr Wang Zhijun visiting 15th Water Korea
On March 22, which is also the World Water Day, Mr Wang Zhijun was invited to GiJang Seawater treatment plant to visit the seawater treatment technology and development status.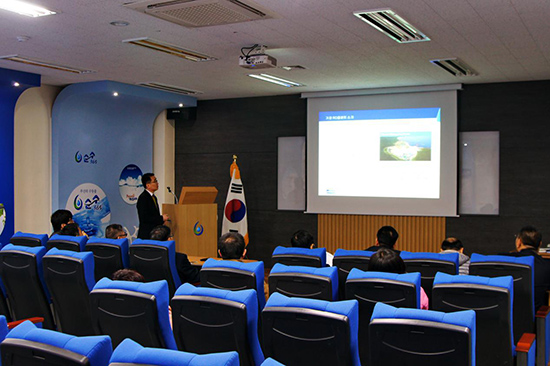 The GiJang Seawater Treatment plant is constructed by Korean DouShan Group and KAIA, completed in 2014, currently nearly 40,000 tons per day of desalination capacity. IOW
®
has listened the technology display and explanation from treatment plant technique expert, and understood the detail treatment technology of seawater desalination.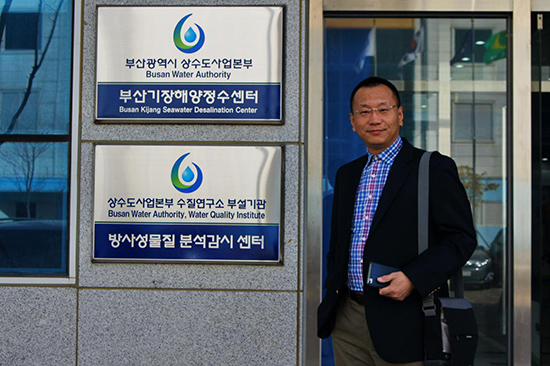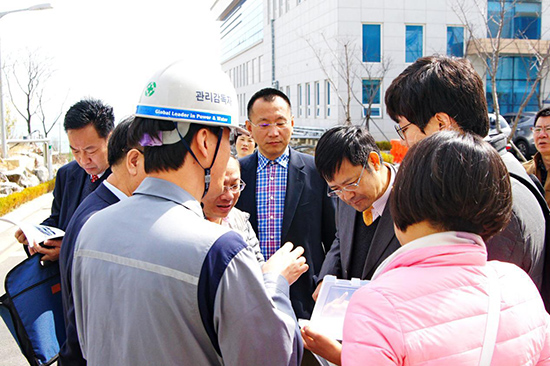 Mr Wang Zhijun visiting GiJang Seawater treatment plant
IOW® has deeply understood the water technology status and developing trend of Korean water industry, in the meantime, IOW® has shared its own water supply leakage management and DMA pressure control, and LeakView®--leakage management system with Korean water industry experts. We wish Korea and China have more cooperation and communicate opportunity in Water industry technology area, and promote common development in the future.